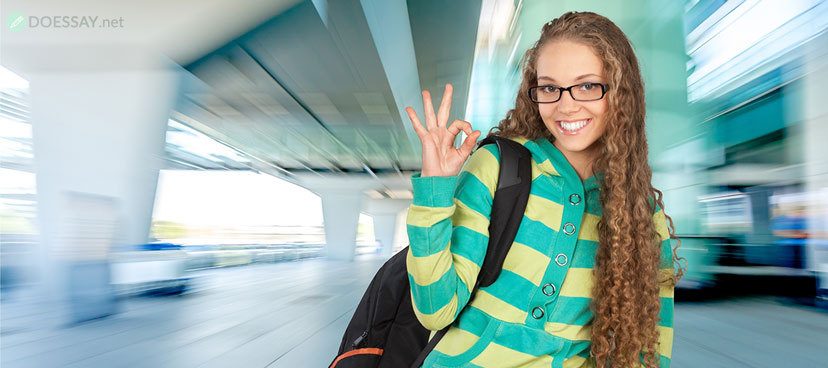 Being a freshman is a whirlwind experience. When we begin to remember our first day, we usually see the flashbacks of struggling to find the needed classroom and shock from all the textbooks we should've carried for classes. Surely, soon you will master your life on campus, but we have prepared some advice that might make this process slightly easier for you.
Do the Homework
Back in high school homework was the task we hated but still had to do every day. It's pretty the same in college, but this time, it's really important to take it seriously. While school homework meant to make sure you are following the material given in class, college homework is a necessary part of the whole education system. How can you master your math skills without practice of solving different problems at home every day? If you prepare your home tasks efficiently, you will have no problems with finals at the end of the semester.
Buy a Backpack
While in high school, you had only a few textbooks which you could leave in your locker after classes so you could carry a cute small bag or could even have none at all. However, college classes require having textbooks, a lot of textbooks, which you will have to take with you from dorm every day. So buying a backpack is actually a smart idea, but don't worry, there are so many stylish bags in the shops, one of them will surely add more personality to your look!
Get to Know Your Professors
Surprisingly, most of the college professors are actually fantastic and cool people, so you won't ever regret getting to know some of them closer. Teachers are great networkers who can connect you to the right people. So building a good relationship with them can not only help you with your grades but with your future career too. Some of the professors could become your mentors who will help you to get used to adult life, while others can give you a valuable piece of advice concerning different aspects of life. Besides, it will make studying process more interesting and enjoyable for you.
Take Notes
Surely, taking notes during lectures is a super boring activity but in college your notes are necessary if you want to be a well-prepared and successful student. More likely, whatever your lecturer is discussing during classes will be included in exam questions, and it often happens that information is nowhere to be found in a textbook. So work hard on your comprehensive note-taking skills and you will surely have all the important aspects of the lecture tracked and memorized.
Get a Break
By all the studying, it's easy to forget that you are just a student, a young person that needs to have some fun from time to time. Try to find the activity you like to do and always schedule it in your daily or weekly routine. It will surely help you see how fantastic college years really are!