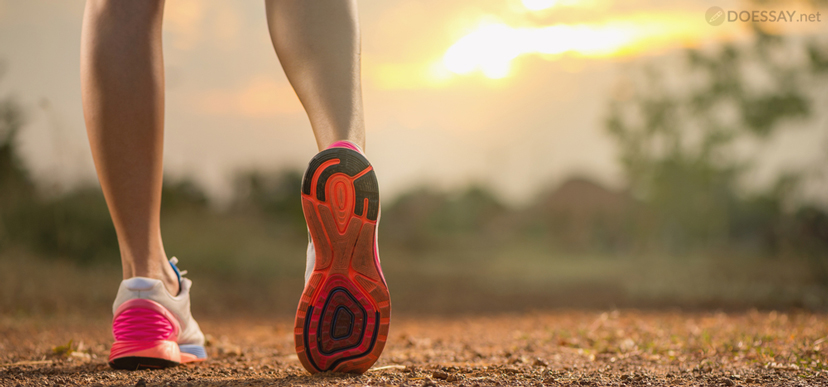 Most part of beginning runners start their exercises without caring about any small details. Unfortunately, lots of them meet injuries and loss of motivation a bit later, and this leads them to a gradual refuse from trainings. Unlucky beginners come back to sitting near the computer or TV instead of improving their health and shape. If you plan to start running (or you started doing this not so long ago), here are 10 simple and helpful advices for beginning runners.
1. Choose Right Shoes

Before buying running shoes for yourself, try to consult with someone who is really familiar with the topic and is able to give good recommendations for you personally. Don't pay too much attention to their appearance, you won't care about the look of your shoes while crossing the finish line.

2. Determine Your First Run Time

Choosing the run helps to see the distance you need, to get the training plan, to find the place for it. But what's the most important: you get your clear deadline. That is what mostly causes a positive effect on a motivation.

3. Plan Your Schedule

Start from the basics, find a training plan which fits your skill level. You shouldn't overestimate your abilities, it is worth being realistic here. The plan you choose needs to meet three points:

Your target distance needs to be the same which you want to run after your start from the advice number 2;
Time for preparation matches time left till your start;
Plan meets your present skill level.

4. No Rush

Run slowly, you can even switch to walking at the beginning. Your first three months are the time when you build-up your basics, and this is when you need to be able to talk with no problems while being on the run. If you feel your breathing to become difficult, this means you run too fast. Switch to walking at once. Stay focused on a gradual increase for time and distance of your runs, don't think about tempo.

5. Find Running Friends

Your new friends will always support your beginning runs, and will motivate you while training together, too. Plus to this, it is always more funny & more safe to train with a group of people.

6. Run at Least Three Times a Week

Training schedule with three to four trainings a week is fine, because:

- This is how you leave your organism some time to recover after a previous training;

- This is enough for improving your physical shape and overall health.

Don't miss your training days, try to keep up to the schedule. If you miss one run for some reason, there is no need to catch up with a regime, just do a regular run. The resting period is as important as the training itself: you become stronger, faster and tougher exactly while resting. That is why at least one day a week should be free of sports activities.

7. Cross-Training

To improve your running shape, you should devote at least two days a week to train your muscles and ligaments. Go for weightlifting exercises, fitness, cardio trainings or yoga in order to give your organism some of the load it needs.

8. Eat Normally

Normalize your food according to your new lifestyle. Right eating will supply you with energy for your runs, will help in muscle's recovery, and your overall health feeling will become much better in general.

9. Drink More

Increase the amount of water you consume. Drink more water during the day, with or without having a thirst feeling.

10. 10% Rule

Increase of your running distance has to be gradual. You shouldn't run far with a high speed for a long time, even if you feel yourself being able to do that. Make your training 10% more difficult every week, this should help you avoid injuries.