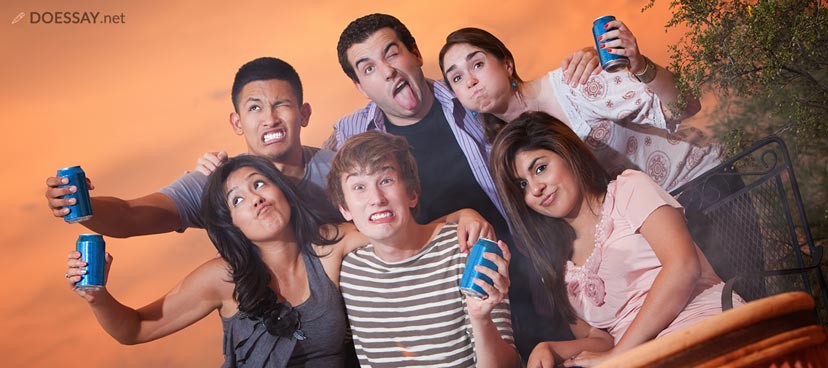 Old friends are something similar to our favorite trousers. They are reliable and modest. They are always nearby, but remain unobtrusive. Sometimes you can see some little patches on them, but they're still ideal! You know them for so long it seems they've always been with you.
The strong, time-tested friendship is a great value you are to save and protect. Old, rock-solid friends are your people, those who are ready to stay with you and to support you whatever happens. They accept you with who you are, with all your advantages and disadvantages, and they don't want anything in return.
During your live you will meet and know hundreds or even thousands of different human creatures, but there are only a couple of really strong & reliable friends who are close to you. And these few connections are enough as a rule. Having two-three solid friends is so comfortable, that many people do not even think about making new relationships with unfamiliar people.
Moreover, it can scare you sometimes. No wonder, though: it is not too easy to let someone new see your private emotions and feelings. Very often, your friendship connections appear in childhood, and then come through one's life.
Five Reasons to Make New Friends
Old friends are cool! Yet there are some undisputed and serious reasons why expanding the quantity of people you know and making them your new friends is worth it (of course, nobody says you should refuse the old ones):
Reason 1
Nobody can replace your old friends, for sure. But new people coming into your life open new possibilities for you: both physical and moral, personal ones. They push you towards your new ideas, hobbies and interests. For instance, you'll have the ability to visit any unusual place where your friend lives. You can try a new hobby he is interested in, too. These ways are numerous!
Reason 2
New friends can assist you opening your new talents, and uncover some of your skills and abilities you couldn't ever imagine you have. In your turn, you'll receive the possibility to share your kindness and many positive features with them.
Reason 3
Making new friends you can start lots of things from the very beginning. For instance, they'll never call you Fatty because of that was your nickname while being a child. They won't know any of old jokes and won't get fun of who you've been in the past. They see you as you are right now.
Reason 4
Every new friend means new communicational connection with other people you haven't met before. As a result, you can meet a lot more of new friends and possibilities if you try. It is useful to be linked in with way different people of various professions, confessions and beliefs.
Reason 5
Comparing with old friends, new touches are generally more difficult to make. This is the reason for you to leave your comfort zone for some time. This may seem not the best effect, yes. But it will bring you huge dividends in future. As we all know, human personality develops itself only by coming through something new and unusual.
So, making new friends is a useful deal which can give huge incomes with little efforts. Got it now, didn't you? It all requires some actions to be performed, because friends can't find you passively. But, as we found out already, it is worth your try!