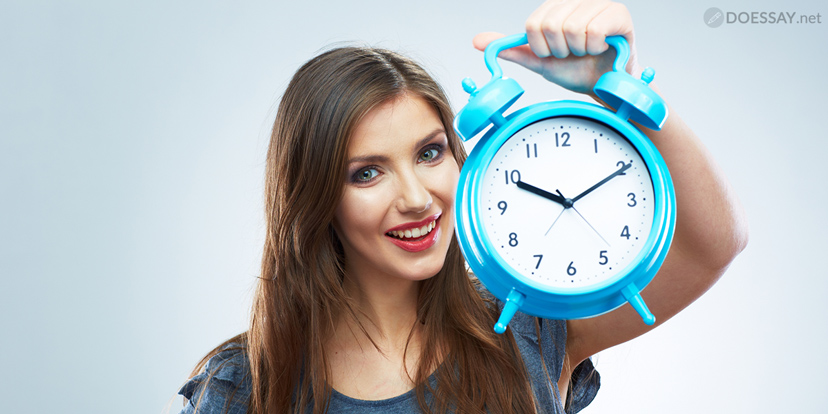 We live in the modern world where time plays an important role in formulating our life. Time flies, and it is quite hard to capture every moment.
Nowadays, contemporary society consists of individuals who have a very hectic schedule and rhythm of life. Nevertheless, people try to catch everything in spite of the circumstances. However, it is a quite hard thing to accomplish all assigned tasks. Especially, it applies to the students because their rhythm of life includes 24-hours study where there is no possibility to relax or make fun. In this regard, it is a significant ability to manage your time as it will open a wide range of opportunities to accomplish all assigned tasks. For instance, the student has a deadline for writing essays, making a presentation, reading materials, etc. In order to succeed in all these tasks, there is a necessity to divide it in accordance with time. So here are some tips which could help you to manage your time accordingly.
Make a To-Do List
First and foremost, you should write down everything you ought to do. Making a to-do list is an essential part in time-management. Owing to this list, you are able to define all tasks you need to accomplish, and there is less possibility to forget something to do. Visualizing your tasks is a huge step towards time-management. Obviously, you are able to evaluate the situation and spread the tasks before meeting deadlines.
Don't Forget About Breaks
It isn't joke. In order to accomplish everything on time, you need to relax. According to some experts, making a break helps in realization of future plans. During such breaks, our brain is relaxing and gaining strength to finish work. Moreover, it is quite important to distract during breaks, for instance, change the type of activity. In this case, our brain will completely recover from exhausting task.
Use Your Gadgets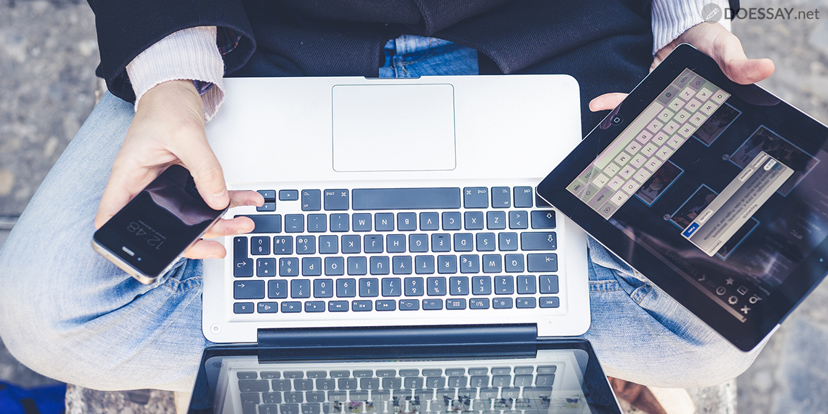 Fortunately, our contemporary world proposes a wide range of opportunities where technology plays an important role. Nowadays, it is hard to imagine our life without gadgets. And it is not surprising because these gadgets are created in order to facilitate and improve quality of our life. Computers, phones, tablets – their main target is to serve humanity. Just use these gadgets to full strength. There are many various applications which could help you to manage your time. For instance, it could be different kinds of reminders, calendars, etc. Moreover, there are applications, purpose of which is to help to create a to-do list. So don't be shy and use modern technologies.
Time for "Wasting Time"
Exactly! Don't be afraid of adding wasted time. It may include using social networks such as Facebook or Twitter, playing Candy Crash, etc. We all need this time for such things since we live in a technological era. If you add this task to your time-management plan, you won't be afraid of missing some new posts on Facebook. But don't exaggerate! Leave approximately 30 minutes on this stuff, because it will be hard to accomplish other things in time.
Follow the Results
It is a kind of motivation. You should put down things which you have successfully accomplished. This will lead you to the desire to improve your results. Moreover, it has a positive influence on your self-concept. Visualizing these results will help you realize your strengths and weaknesses.
Sleeping Beauty
The last but not least is your dream. Sleeping is a very important part of human life. Sleeping provides your performance and helps to balance your rhythm of life. It is significant to allocate sufficient time for sleeping. According to some experts, adults need approximately 8-10 hours for sleeping in order to recover after a busy day. So don't neglect this rule, and you will be able to succeed in time-management.