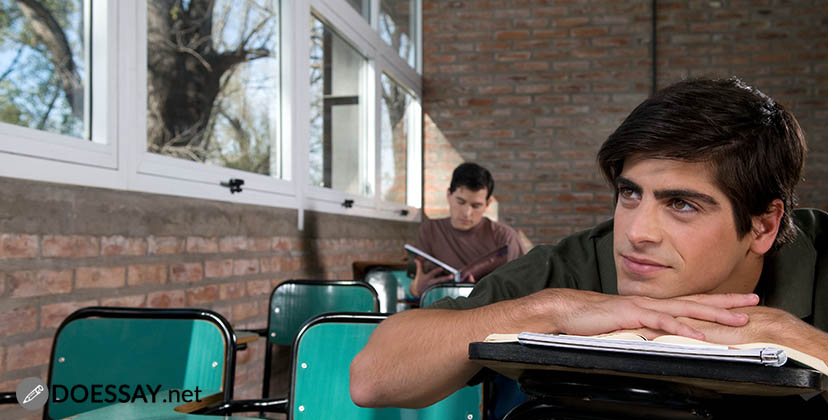 Procrastination is like the voice in your head that whispers about the reasonable causes for not working. It is very hard to argue with it. Maybe, it is better to ask it a few questions? Sometimes a dialogue with your conscious can focus you best on work; it helps to find the right solution and get out of a dead situation forcing to realize the importance of business and begin to act. Ask yourself these four useful questions, when the voice in your head starts calling you to relax a little.
What Should I Start?
Sometimes, we face a truly enormous task and do not know from which side to approach it. The complexity drives us to a standstill. As they say, the most difficult thing is to begin. Once you pass the first step, the work will not seem so wretched and confusing as before. Moreover, if you do not finish it in one breath, completed part gives a sense of over the situation. It helps to see the goal. To decide which part of the work is better suited to begin with, mentally crush the difficult case into smaller subtasks. Then, choose the simplest one. Once focused on it, you will surely feel a surge of motivation for further action.
What Are the Most Important Things Today?
We postpone the work if it seems unpleasant to us. Small orders and other distractions interfere with the focus on the really essential tasks. Especially, it concerns significant, but non-urgent stuff.
Every morning clearly defines your priorities. Ask yourself: what are the three main tasks that must be completed before the end of the day?
You should think up some specific targets rather than vague intentions such as "achieve something in progress." Dedicate them the early hours of the day. After finishing the main tasks, switch to the other goals.
How to Simplify Your Workflow?
Many of us believe that we can only succeed when working hard. Often it is correct. However, sometimes this belief prevents us from finding the simple solutions for difficult problems. There is nothing wrong with facilitating the intricate work if it will help get it done. For example, you cannot allocate an hour a day to exercise. Rather than completely abandoning the activities, practice at least 10 minutes daily. Of course, this approach may seem a waste of time or just an excuse, but sometimes a little is better than nothing. Do not forget about the final effect.
What Will Happen If I Do Not Do It Now?
Ask yourself, what kind of trouble will occur if you do not do anything. Do not strain at things that threaten you in the nearest time. Persistently think about long-term prospects: a ruined career, lack of money, poor health, problems in personal life. This step may seem radical, but it punches a psychological block. The truth is that all people tend to postpone their business. The main thing here is to take actions. Sometimes, we just do not know the right questions.