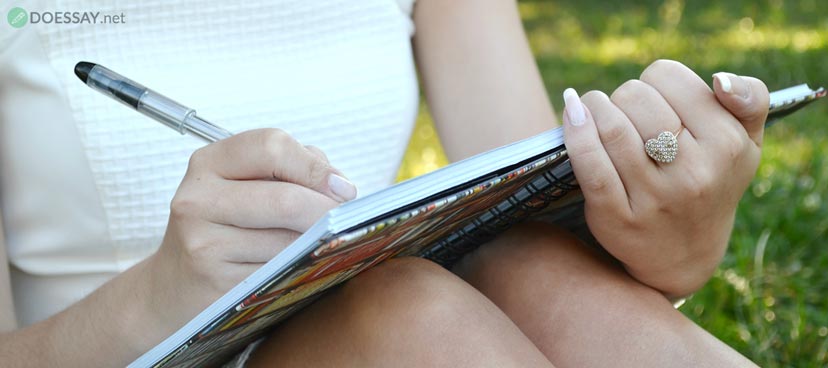 Sports is quite a controversial topic to talk about. Despite the popularity of baseball, football, volleyball, and different workout techniques, there are lots of people standing against what they call "sports propaganda". If you've got to write an essay connected with sports, see some ideas and advices in the text below.
Let's start from "pros".
Key Points to Prove Sports Is Great
Sports Is Healthy

Human body needs movement. It needs to move much more than one of a person with a modern way of life does. Office job, car transport spreading, internet entertainments popularity, fast food restaurants, fresh air lack – these and many others are so called "civilization diseases".

When one makes sports a regular hobby, it becomes much easier to stay in tonus. Plus, it significantly lowers the risk of getting a heart attack, obesity, dystrophy and so on. No matter if a person goes in for football, volleyball, karate, yachting or gym workout. It is important to give your body a lot of exercise stress.

Sports Means Beauty & Self-Confidence

The next persuasive argument is an influence sports activity has onto one's appearance. Regular physical exercises make human body look good, fresh and attractive. Men can form big and strong muscles. Women are able to get slim waist and beautiful legs.

When a person is satisfied with how they look like, the feeling of self-confidence comes next. And being sure in your body's appearance and abilities one can be happier with life in general.

A Source of Positive Emotions

Sports can become a person's way of getting mental energy. When one goes in for activity they like regularly, it helps to stay in a good mood, to concentrate on the positive aspects of living the life. This prevents stacking the aggression, lowers the risk of falling into a depression, helps to care about human's psychical and emotional health.

Extreme Situations

The world around us isn't perfect. The need to have a strong body or to run really fast can occur unexpectedly. Sports is able to make humans prepared to unfriendly conditions. A street robbery risk, protection of loved ones, heavy weights lifting, and so on. It is better to be ready for anything, isn't it?

Yet not everyone finds going in for sports such a useful activity. There are lots of statements doubting its positive features & qualities. Let's take a look at them closer.
Arguments Against Sports
Only Professionals Are Great
"Sports propaganda" rivals say that amateur sports are not needed in human's life. They can even think that any sport is a useless activity unless it brings money. That is why making it one's hobby is absolutely ineffective.
Doubtful Health

It can often be heard, that going in for sports does not guarantee you'll be healthy at all. Moreover, constant exercise stress injures your muscles and organs seriously. There is a risk your heart, lungs or brain will be overloaded with your physical activity. Plus to this, contact sports like football, basketball, and especially martial arts, are the sure ways to get serious traumas, and not health.

Waste of Time

Some people think that there is simply no need to spend 6 to 8 hours weekly in a gym or around the stadium. They think this amount of time invested in sports doesn't give the expected effects onto one's body and mind. And if so, it is much better to simply go for a walk, to read some interesting books, to hang out meeting new people, etc. In other words, you lose more than gain while making sports your regular activity. That's it.

Too Expensive

An hour in a gym costs money. An hour with a qualified sports instructor costs even more money. Sports gear costs money. Quality sports gear costs lots of money. And with no instructor and no good gear one shall not get the wanted effect from exercises. Bad gear means serious injury risk. Same thing again – big investments which lead to a big risk and small result. Totally not worth it.

Fake Self-Confidence

This argument is not that often to be heard, yet quite serious. It appears that being prepared in sports is not the way to deal with extreme situations at all. It doesn't matter if you are a martial arts master or not when the robber attacks you suddenly in the dark. "Master" can even hurt himself more and is more likely to get killed if his opponent has got a knife or a pistol.

Negative Behavior Risk

There is a statement that one sportsman who thinks to be physically strong often becomes inadequately aggressive relating to others. Self-confidence gained in the gym might transform into overconfidence in regular life. As a result – one's behavior becomes connected to the constant demonstration of physical strength. This causes a negative influence onto the personality and can possibly harden the person's interaction with a society.
Essay on Sports, Writing Assistance
The topic is difficult. No wonder that somebody might need some help in a sports essay writing. Once you feel such a need, have no doubts to contact us!
More than 1500 of our authors are ready to write a persuasive essay on sports for you. Give us an order 24/7. Your essay will be 100% plagiarism free. Quality and operative reaction are guaranteed, too.
You can contact us by phone number displayed above. And the customer support managers of our essay writing service are always friendly and ready to answer all your questions about our work.