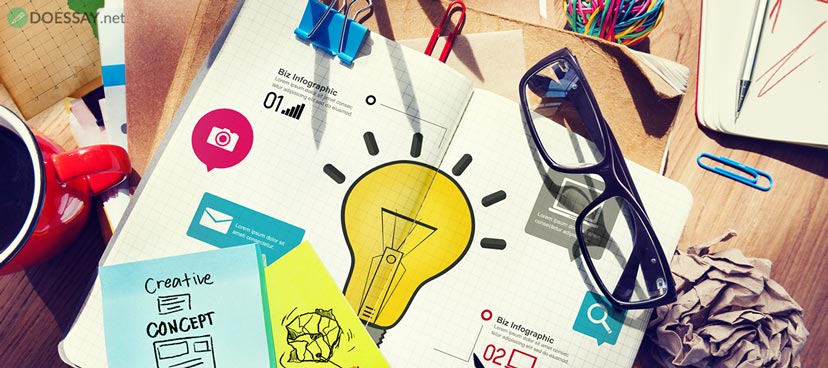 Generating new ideas is needed in the business development, development of new activities to improve production efficiency. New ideas will help you with your self-improvement and planning drastic life changes.
Brainstorming
The brainstorming technique was invented by Alex Osborn. The main idea is to put forward the idea and not to think about how it is achievable. It is important to talk about your idea with other people in order to have the opportunity to bring into a conversation all of the benefits and possible implementations of your ideas. This will convince you that you can reach your goal.
Visualization
All what you need is to relax and create a clear image of the final result. The decision will not come immediately. You should visualize your dream each day. In consequence of doing that you will find the best ideas for fulfilling your fantasy.
Tony Buzan's Method
If you want to start a new life, you have to draw it. You should put the main idea in the center of the sheet of paper and place images and photos of the main parts of your future life around it. This poster should be in sight. This method will help you not to forget your dream and generate new ideas all the time.
The Method of Random Associations
You should choose the object for new ideas and write down the key phrase. After that you need to write down the determinations and associations, which are relating to it. The analysis of these records will help you find the right ways to reach the goal.
Fritz Zwicky's Method
The object of your attention should be divided into several components according to the morphological principle. Every component should be analyzed individually and the possible way to achieve it should be chosen. Then you should make a common decision.
Play the Game
This is a simple game called Prove Impossible. For example, you should sell sand in the Sahara or ice in the winter, on the coast of the Arctic Ocean. If you think, that this game is lightweight, you are right, but this game will help you find solutions to an impossible task.
The Right Search of Ideas
You do not need to look for something that has been already discovered. So, you should carefully consider the existing ideas and choose the most suitable one for solving your problem.
Traps for Ideas
You can deal with that sudden thoughts, but in everyday turmoil you can forget about such great sparks. So, you should write down all ideas which come to your mind during the day. You can fix them in your diary or with the help of the recorder.